I have been a freelance writer & editor since 2010. Here's a selection of my work…

I contribute content to custom publications, focusing on the best of citylife: Food & Drink, the Arts, Shopping and Travel. Formerly the managing editor of Women of Influence Magazine, I have also profiled myriad female business leaders across Canada.
To view my Corporate portfolio, click here >
Arts reporter for Post City Magazines / TRNTO.com, including a round-up of SummerWorks 2020 Performance Festival and an interview with the creators of 'strangers, babies,'a provoking play by Theatre PANIK.

Contributing writer to Zagat Toronto, a subsidiary of Google, reviewing new restaurants and retail boutiques across the city.
Digital series columnist for Post City Magazines "The Find" (weekly shopping column, online).
Event reporter for Biz Bash, covering the Toronto International Film Festival and other exceptional events in the city.
La Fiesta de Frida, reflections on the influence of Mexicanista artist and powerhouse Frida Kahlo (Fall 2012)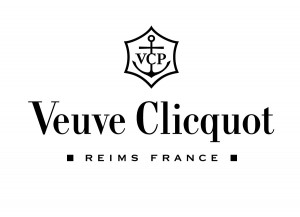 La Veuve Clicquot, how the Grande Dame of Champagne used courage, innovation and audacity to turn an entrepreneurial enterprise into an empire (Spring 2013)
The IT Factor, a profile of NKPR's Natasha Koifman (Summer 2013)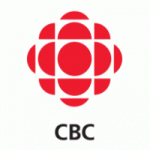 Broadcast Her, a retrospective on the women of the Canadian Broadcasting Corporation (Summer 2013)
Society News, photography from the Women in the World Summit in New York City (Summer 2013)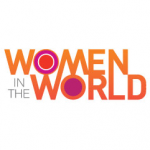 INFLUENCE au courant, an interview with Raymonde Lavoie of DesArts Communications in Montreal, on the upcoming launch of Quebecoise magazine femmes d'INFLUENCE (Summer 2012)
(em)Power Suit, profiling Carrie Kirkman, President of The Jones Group Canada (Summer 2012)

A Handsome Sum, review of 'Honey Money: The Power of Erotic Capital' by Catherine Hakim (Spring 2012)
Game Changers, an interview with Jade Raymond of Ubisoft Toronto and Gabrielle Chevalier of Solutions 2 GO Inc. on career opportunities for women in the interactive media industry (Spring 2012)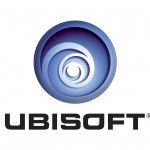 Profiles of the 2012 Top 25 Women of Influence NGO finalists, including Rosemary McCarney of Plan Canada and Ilana Landsberg-Lewis of the Stephen Lewis Foundation (Winter 2012)
Profiles of the five business finalists in the 2011 Top 25 Women of Influence ranking, including the CBC's Kirstine Stewart and Indigo's Heather Reisman (Winter 2011)
An interview with Fogo Island Inn founder and Canadian philanthropist Zita Cobb for National Bank's Present Magazine (Spring 2014).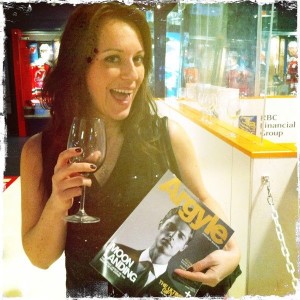 Food & Drink articles for Argyle Magazine, produced exclusively for the members of The Cambridge Group of Clubs, such as:
C'est Malade!, an interview with Food Network Canada's Chuck Hughes on Montreal's cultural revival, the evolution of food trends, and how everyone's a critic (Summer 2012).
That Magic Mezcal, a review of LCBO's latest mezcal offerings, plus a bit of background info on this latest libation trend to hit the mixology scene (Summer 2012).
A profile of Michael Duggan, brewmaster and founder of Ontario Brewing Company, for VIARail's VIA Destinations magazine (Jan-Feb 2014).
Series columnist and creator of Toronto Standard "Petite Bourgeoisie" profiles on local female entrepreneurs.
Features Writer for Post City Magazines including an interview with folk legend Gordon Lightfoot. Also occasional home style writer.
Freelance Food Writer for Toronto.com, including Best Wine Bars, Best Micro Breweries, Top 5 Romantic Restaurants Off The Beaten Path, and Where To Eat During Nuit Blanche.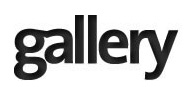 Travel writer for Gallery Magazine in Guernsey, UK, including a trip to Sweden's Ice Hotel. Also, Lifestyle Writer with stories like 15 Things You May Not Have Known About Ian Fleming and a retrospective on Canadian war hero and Guernseyman, Sir Isaac Brock.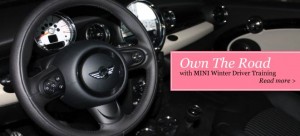 Writing sponsored web stories such as Own The Road, for MINI Cooper and Womenofinfluence.ca, which involved a jaunt to Montreal and winter driving lessons with veteran racecar drivers.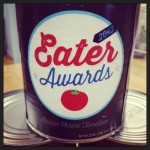 As Founding Toronto Editor of Eater.com, edited a daily Food & Drink news website, managed freelancers, provided digital photography, and wrote articles like How Bartender Joe Gomes Celebrates 55 Years at Park Hyatt's The Roof Lounge and an interview with Jeff Stober, CEO of Drake Hotel Properties, on the opening of downtown's Drake One Fifty and why you can't confine cool.
~ et cetera ~